..........

.........

The original Nissan 300zx specialist





.............."PERFORMANCE PARTS"............




.

Tel: 01675 463134 ( 2 X Lines ) ....Fax: 01675 465737


....

Tension rod bushes ...
......Ecu upgrade

Performance chips are available with different specs designed and written to suit particular engine stage upgrade,knowledge of your engine tune stage is important to ensure a successful and reliable package is ordered
Ecu performance upgrades are essentially a re-written eprom that fits into the vehicle`s main engine control unit. Manufacturer`s have to make sure the programme they write enables the engine to run in a large variety of states of good or bad tune and needs to include basic drivability for the experienced and no so experienced driver and hence compromise is bound to creep in.
This is where performance written instruction`s allow for better fueling and higher turbo boost levels, it is to be remembered thought that an engine running such a chip may need to be kept in a tighter level of service to not only make the best of the conversion but to safeguard the engine against damage,this is why prior to making a chip upgrade Zedworld advise a pre-service and inspection to assess tune state, improve standard running essential to the on going tune work.
#An eprom upgrade is the able to run alone, but further upgrades in intake and exhausts can give extra power release, a staged upgrade will provide reliable and consistent results and also provide normal service and maintenance codes which enable the Nissan service "Consult" test equipment to access fault codes etc for future serving.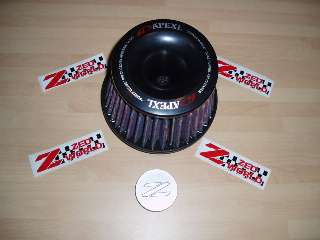 ...............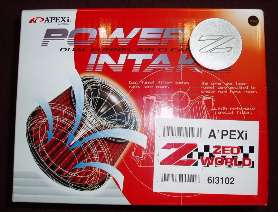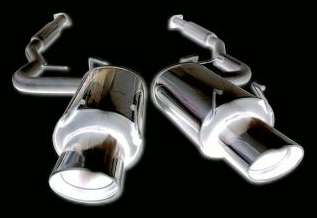 Performance exhaust vary in design and sound outputs, howver a well made stainless sytem will sound nice without too much boom at cruising speed and add to the astetics too!!!
From £399:00

...

.................

................

....

Important READ THIS
The ecu fitted to the ZX requires the original eprom to be desoldered and a quick fit socket to be fitted.
We have our own department which specialise in the process of the eprom swap, this is a vital part of the car`s engine management and no allowance for error can be tolerated as a destroyed ecu can be an all to often result, therefore we insist on undertaking this work ourselves in order to apply our warranty.

All enquiries for upgrades require vehicle information gearbox type, UK or Import etc, if e-mailing please supply as much as you know.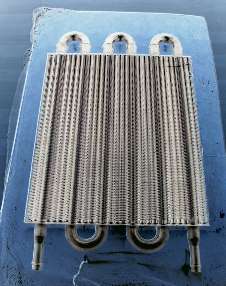 .........................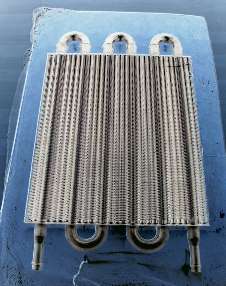 Upgraded fluid cooler for the automatic gearbox...essential with or without mods £110:00 + vat supply & fitted

...................................................

Tension rod bushes play a vital role in the well balanced and acurate steering on the zed, any play or movement here will give rise to steering wheel wobble poor turn and a "general loose feel" accelerated tyre wear will also be evident. Prices from £125:00 + vat
Swapping to poly-bushes is both less expensive than the Nissan part and is also an upgrade over the original, in fact most customers report an improvement over standard after the conversion.
---

........................

...........................

.
Web design & host by Security Technology ...........................No reproduction or copies to be made without permission ................................C 2007 United Kingdom.